Coming to An Cala at any time of year, bring your cameras, binoculars and a good range of warm and waterproof clothing. Islay is warmed by the Gulf Stream but can get frosty, and it can sometimes be very wet and windy. Good stout walking shoes are a must. Swimming in the sea is a possibility in the clear waters of Loch Indaal on the Port Charlotte shore, or visit the Mactaggart Leisure Centre in Bowmore where the pool, gym and sauna are open to the public. Bring your bikes, or hire them in Port Charlotte.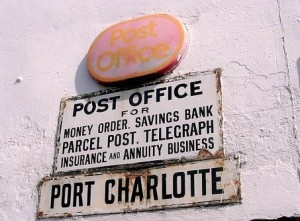 Shopping
Port Charlotte has one shop with Post Office, which also supplies petrol and diesel. The shop sells basic foodstuffs, milk and newspapers. Debbie's Mini Market in Bruichladdich is also a Post Office, and has the usual plus wholefoods, organics and a cafe with excellent coffee.
Bowmore, the island's main village, has a Co-operative store, chemist and craft and gift shops. If you have specific health requirements, you may wish to bring specialised items with you.
Bus and postbuses timetable leaflets are available from the Tourist Information in Bowmore or the Port Charlotte shop. Bicycle hire is available in Port Charlotte and Bowmore. If you come to Islay by car, parking is free in all parts of the island and you can park safely right outside An Cala.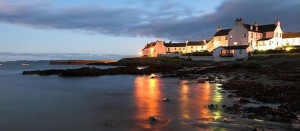 Entertainment
Islay's night life centres around the pubs where there are often live music sessions, and the island's viillage halls where ceilidhs, concerts and other entertainments are held most weekends. Bring your singing voice, dancing shoes, guitar or fiddle! For details of what's on during your stay consult Islay's local newspaper 'The Ileach' which is published fortnightly and widely available around the island and on the ferries. There are good restaurants for evening meals in hotels within all the villages. Best to book dinners in advance.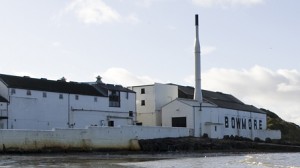 Distilleries
All of Islay's world famous distilleries are within easy reach of An Cala. Bruichladdich is the closest and a mere five minute drive from Port Charlotte. Kilchoman, one of Islay's newer distilleries is a further 10 minutes from Bruichladdich.
All of the Distilleries run guided tours and tastings. The Tourist Information Office in Bowmore (0)1496 810 254 can provide further detail of distillery tours or you can check out times on the individual distillery websites.